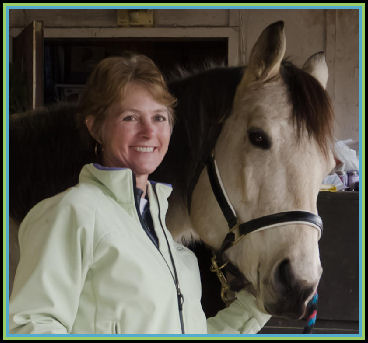 Certified to conduct sessions in Equine Assisted Psychotherapy (EAP) and Equine Assisted Learning (EAL) since 2003, Beth has completely moved her practice from the office to the arena after observing the power of this method of animal assisted therapy. Using horses in a therapeutic partnership she has conducted individual, group and family therapy with diverse populations as well as serving as a mentor through the Equine Assisted Growth and Learning Association (EAGALA) to those learning how to become certified in this experiential treatment process.


Worked with diverse populations including adolescents in residential and substance abuse treatment
Equine assisted learning with corporate team building, physicians learning new communication skills and non-verbal behavior cues, and students struggling with behavioral issues
Has utilized EAP with a wide variety of diagnostic categories including Impulse Control Disorders, ADD and ADHD, Eating Disorders, Mood Disorders, Anxiety Disorders and parenting issues
Beth is a passionate believer in the efficacy of EAP and EAL to enhance personal insight and promote behavioral change. After training and working in various therapeutic settings for many years she now uses those skills to augment the active and experiential process used in the arena and has observed many who have found this method to be a better "fit" for them than traditional talk therapy.


Licensed Psychologist in Washington, Nebraska and New York States
Advanced Certification from EAGALA as well as a mentor in the program
Instructor certification through NARHA (North American Riding for the Handicapped) and previously certified through CBEIP (Certification Board for Equine Interaction Professionals)